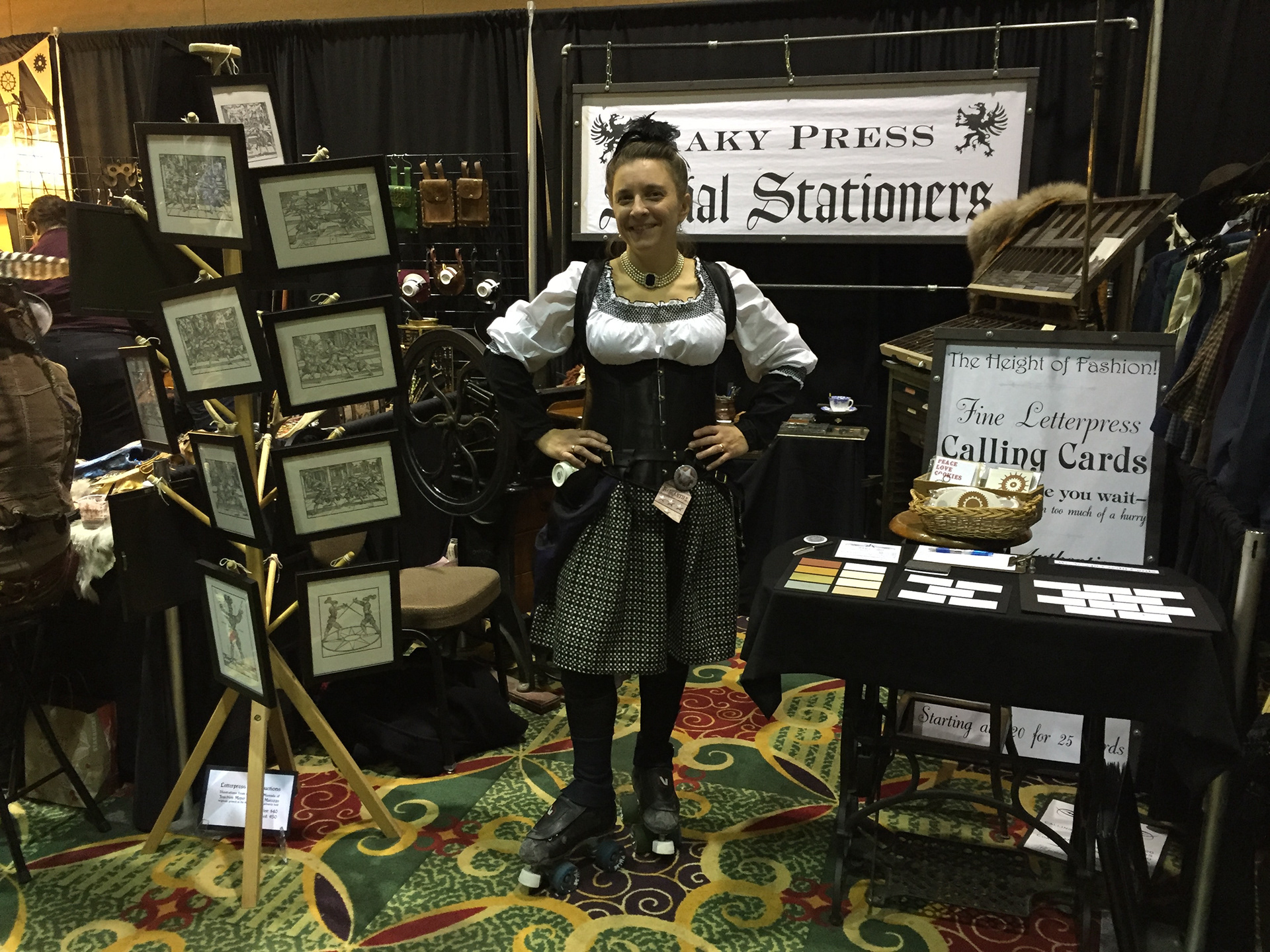 On-site printing office at TeslaCon featuring an 1894 Pearl treadle-powered printing press, several fonts of antique metal type, and occasionally, a proprietor on roller skates.  Also for sale are Draupnir Press prints.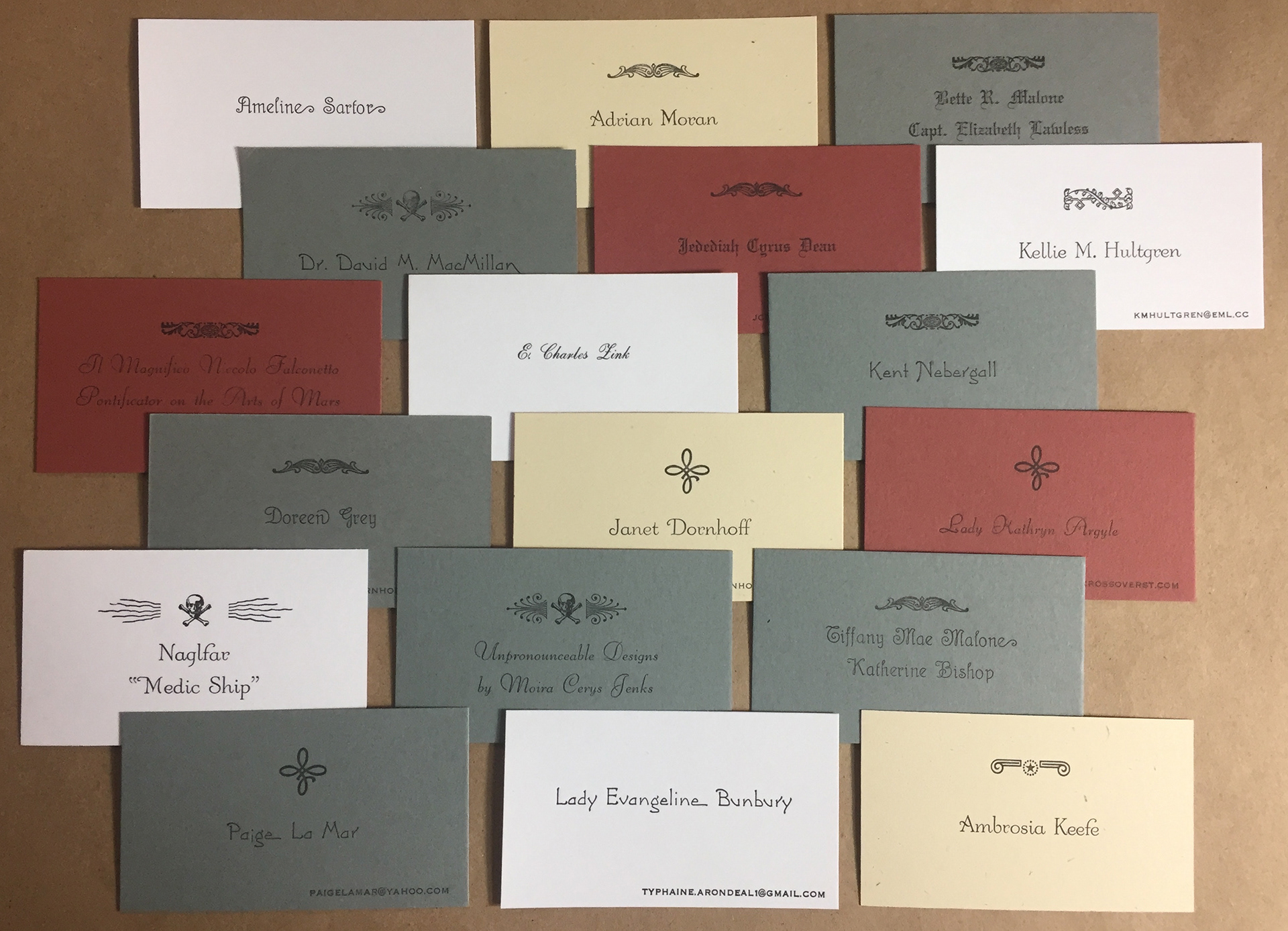 Examples of Victorian Style Calling Cards produced at TeslaCon:
Hand-set metal type letterpress printed in one ink color on a variety of stock choices.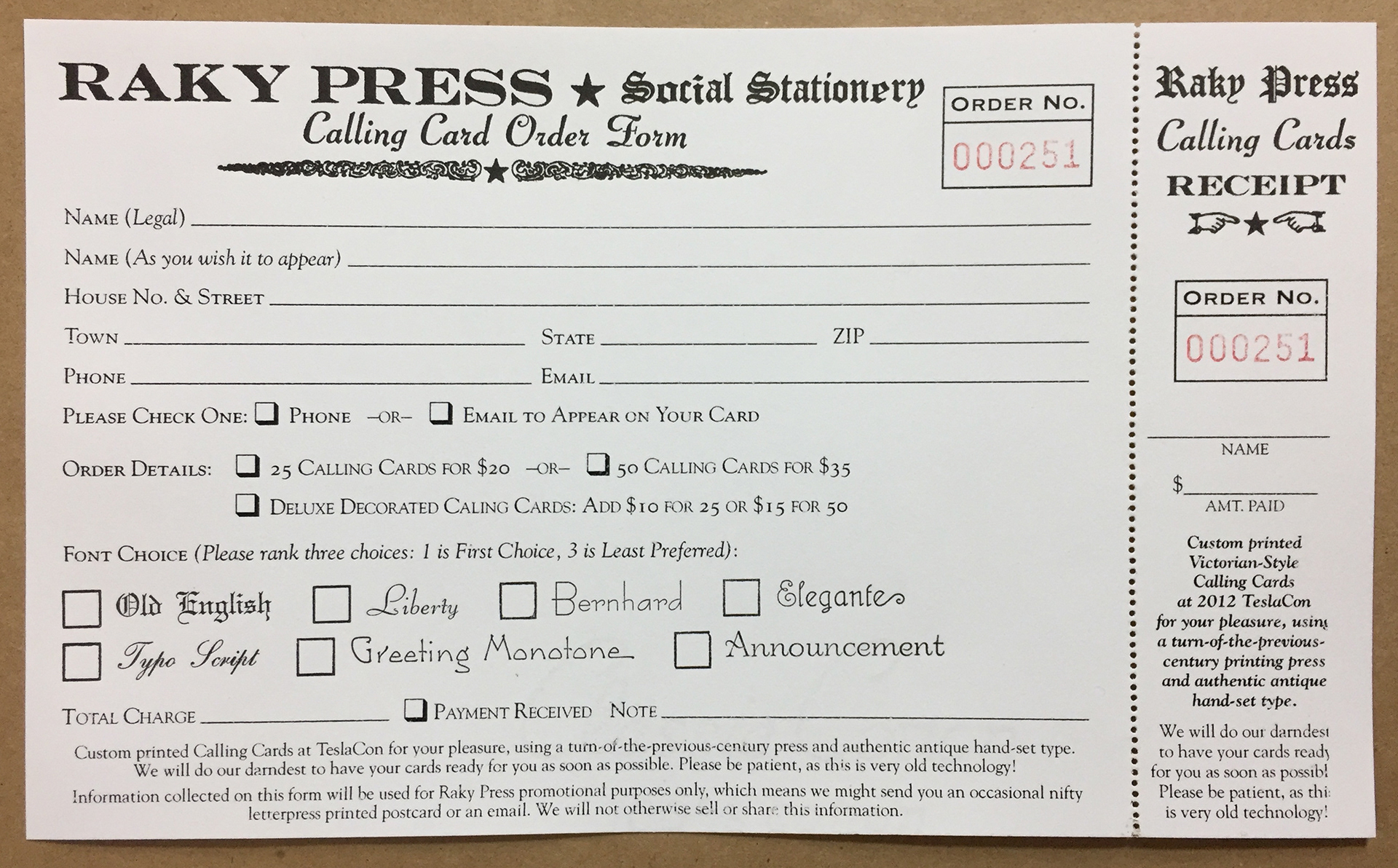 Calling Card Order Form:
Hand-set metal type and ornaments, laser-printed type, number stamped, pinhole perforated.