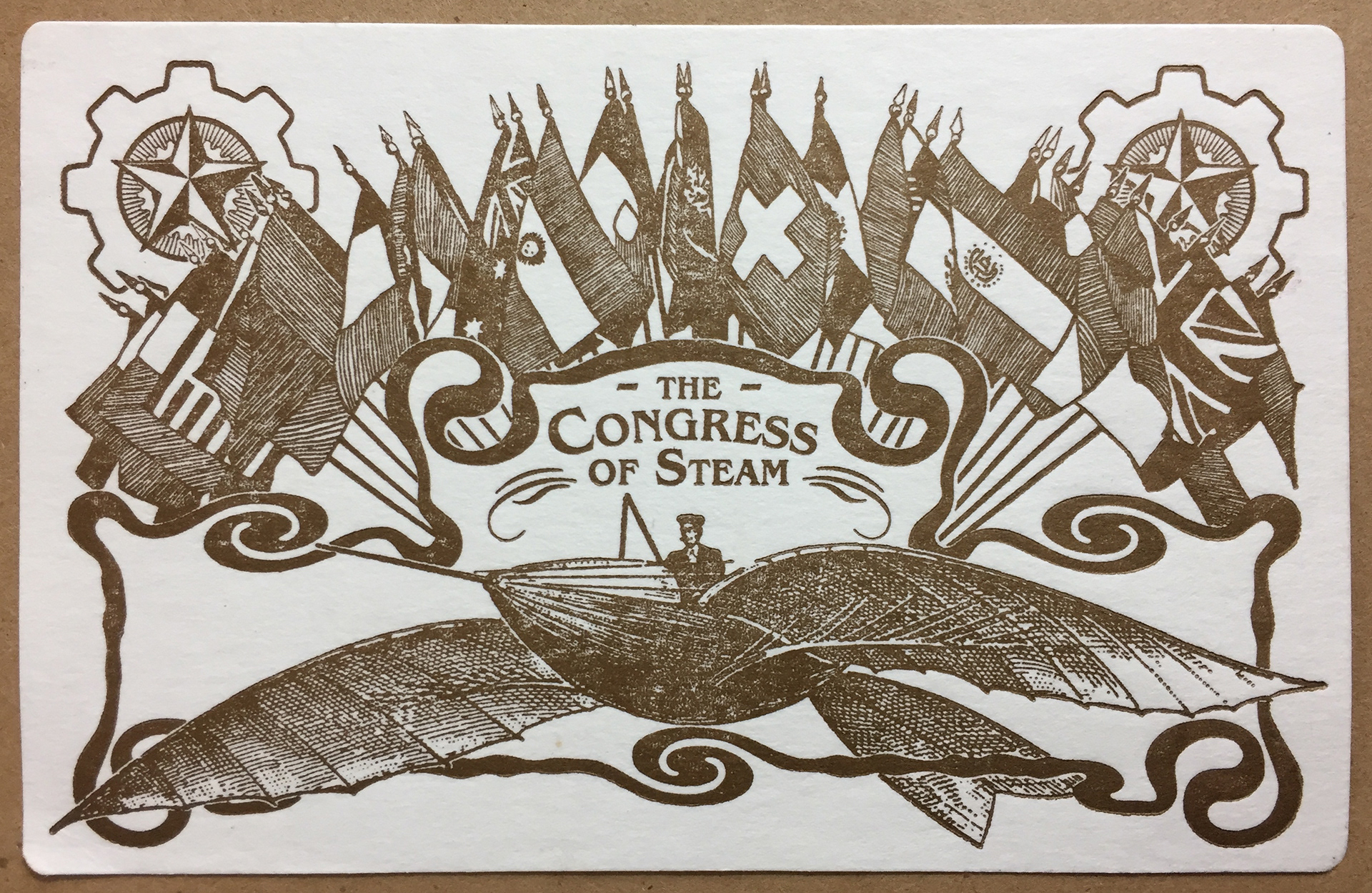 TeslaCon Souvenir Postcards: 
Original illustrations and stock images, commercially engraved plates, printed in one ink color, with rounded corners. A selection of vintage stamps were available if customers wished to mail their cards on premises.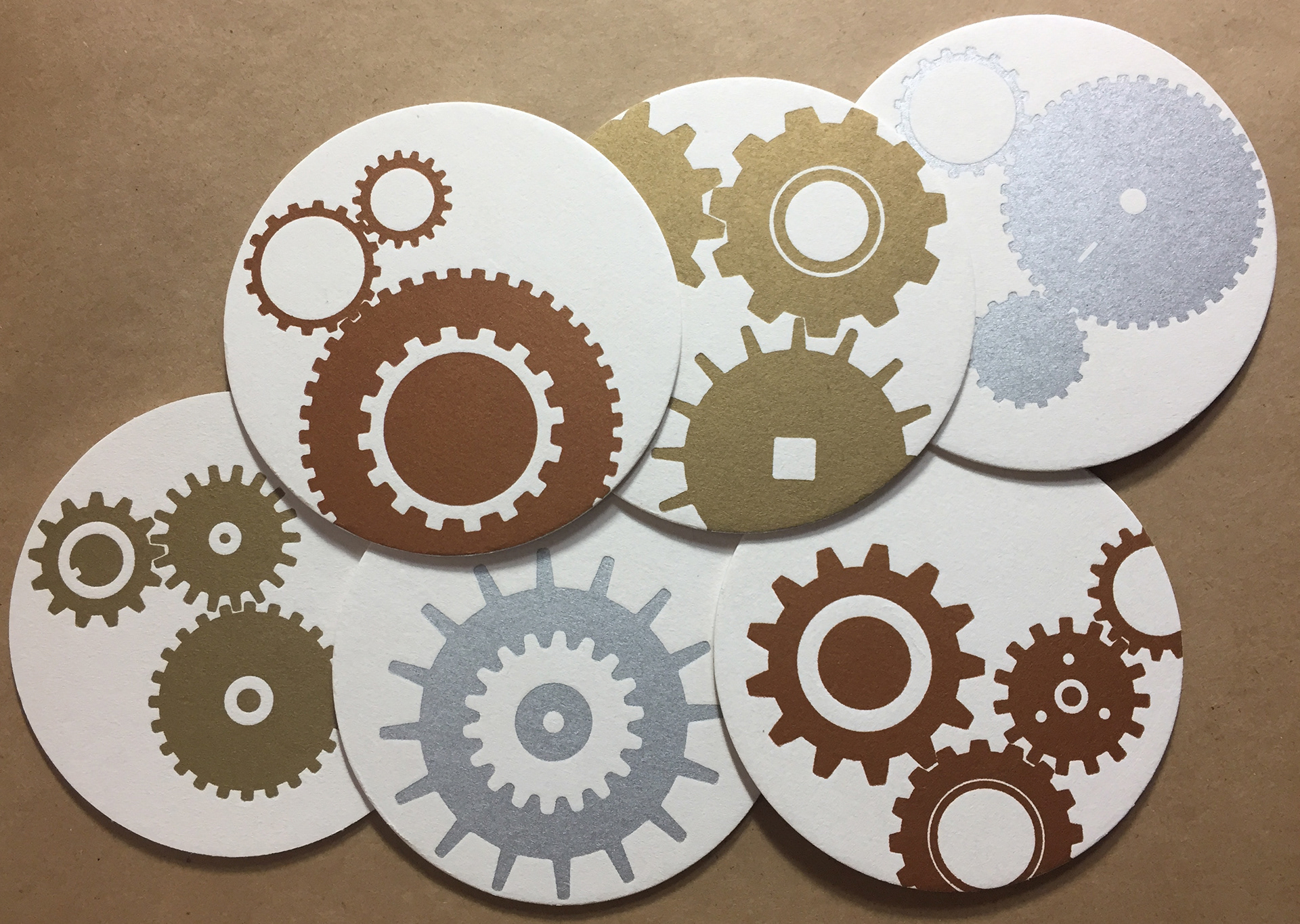 Drink Coasters: Letterpress printed from photopolymer plates, each in one of three metallic ink colors.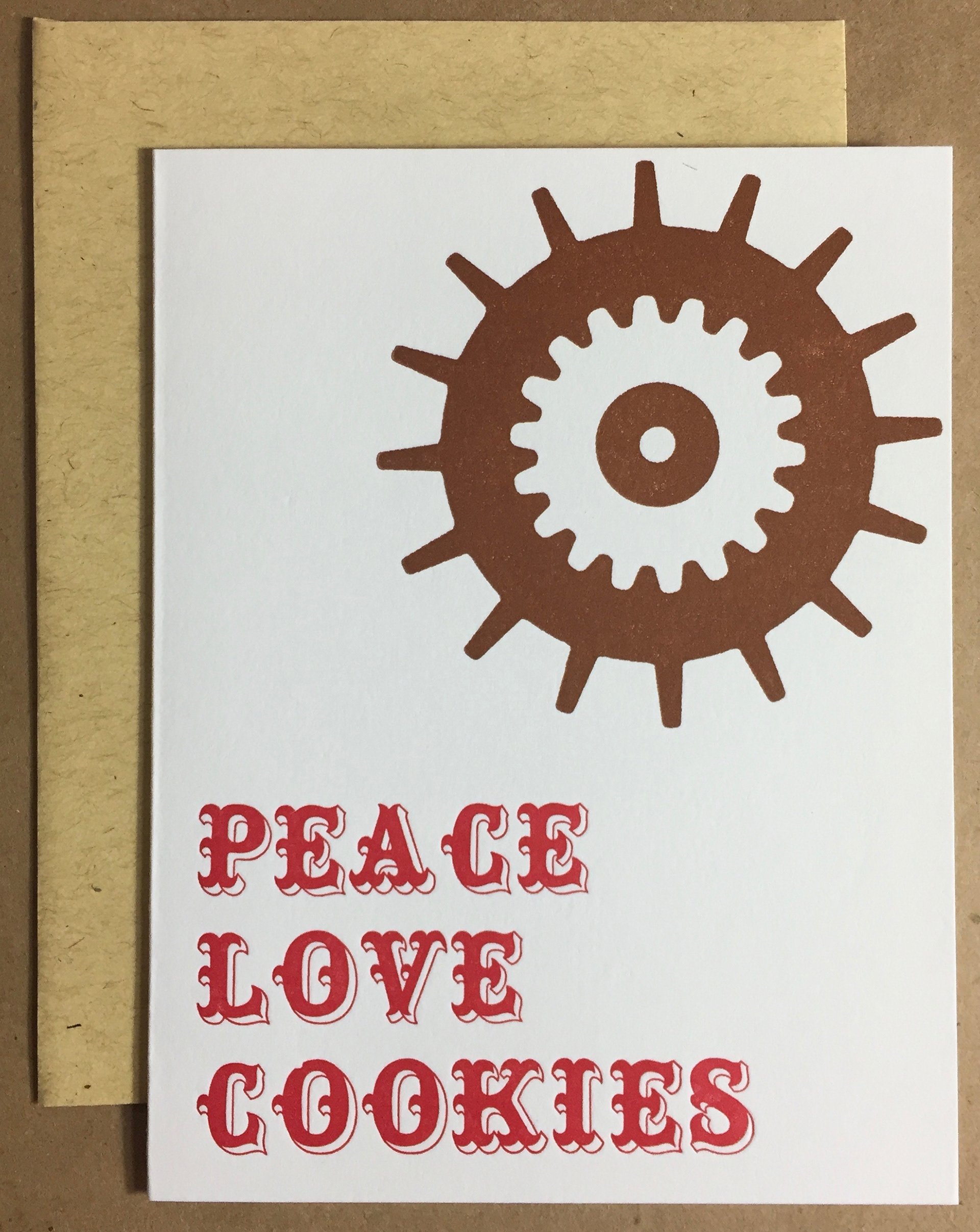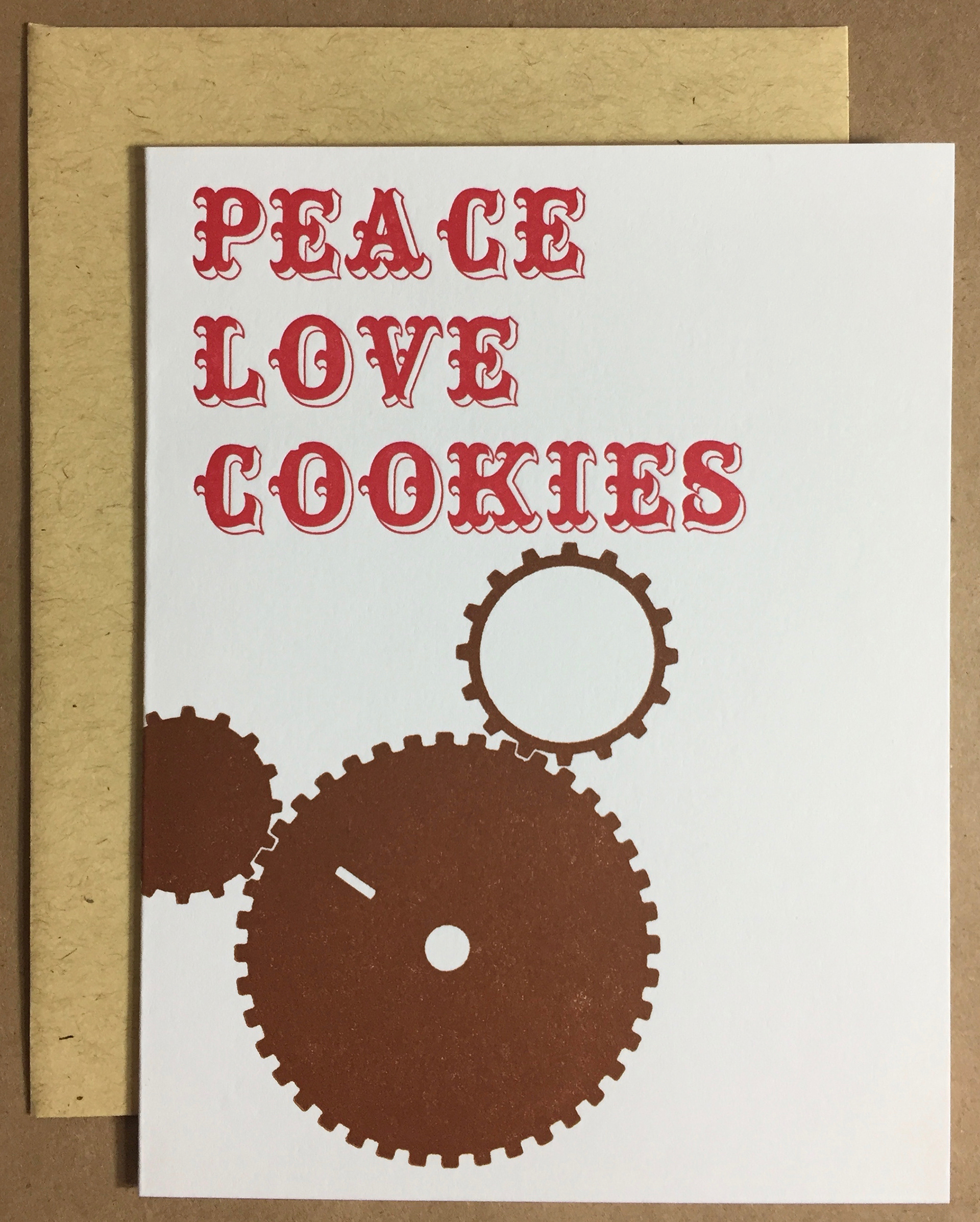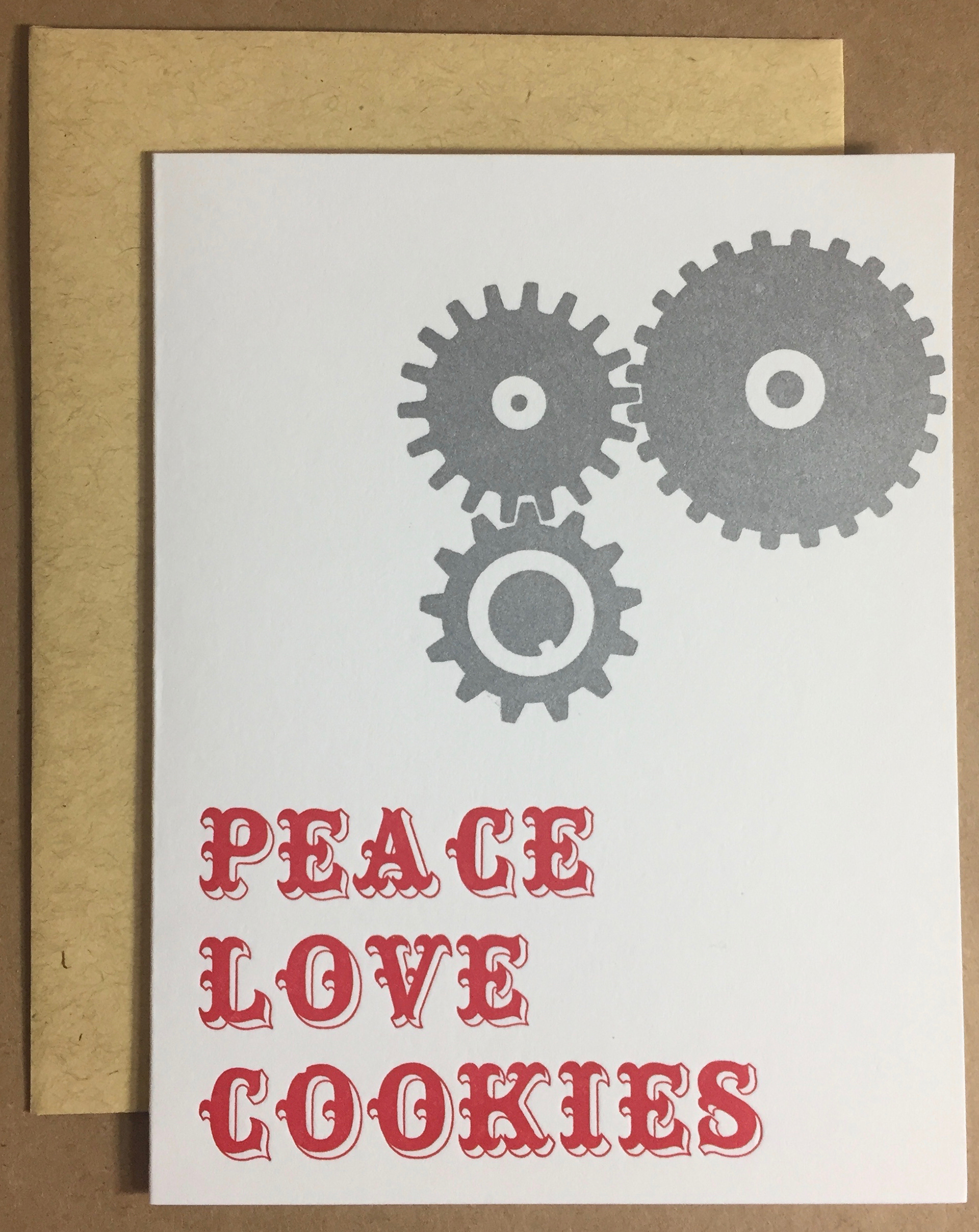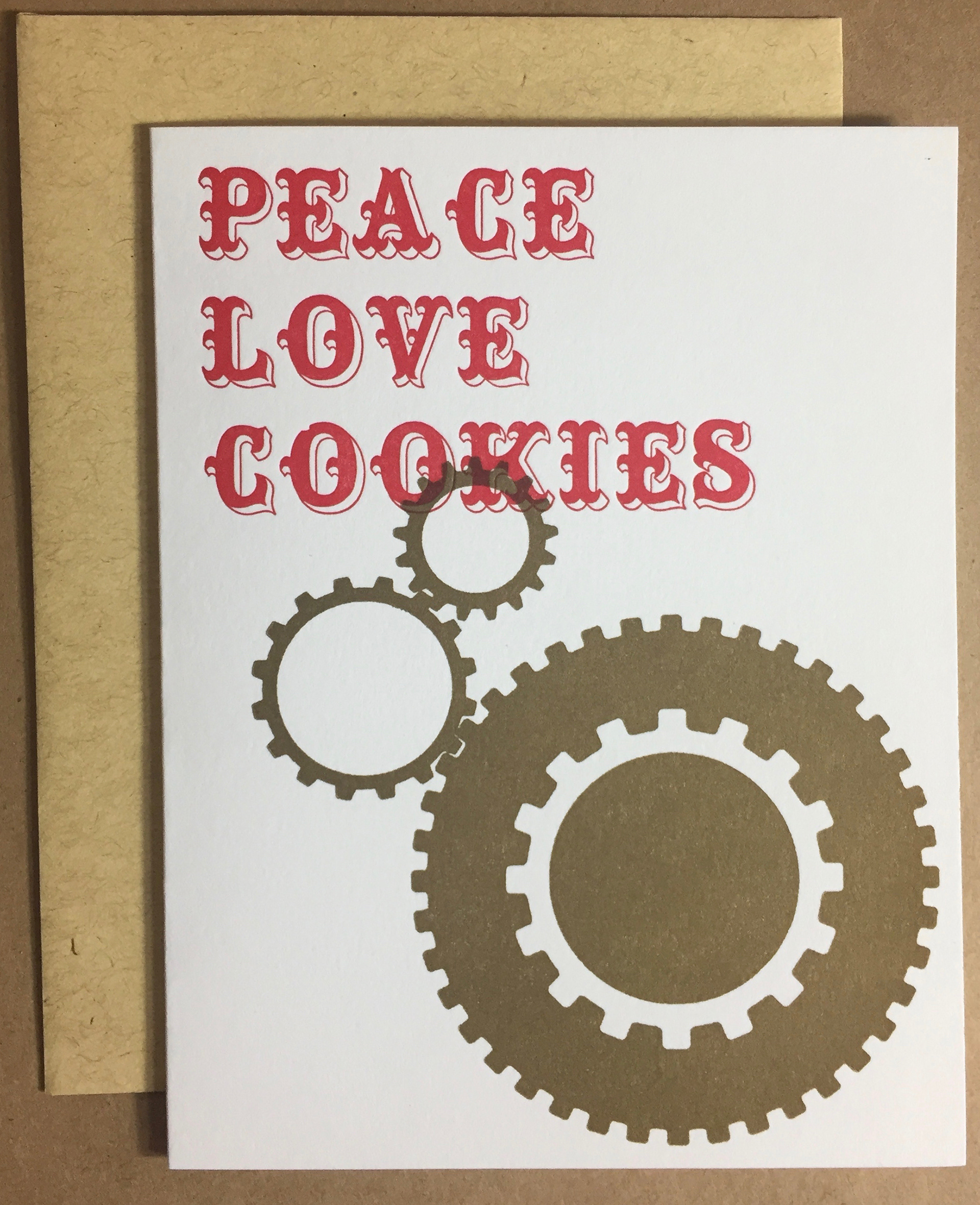 Holiday Note Cards:
Hand-set metal type with photopolymer plate illustrations, letterpress printed in two ink colors.